Baisakhi Festival falls on April 14th and marks the beginning of the solar year. People of North India, particularly Punjab thank God for good harvest. This is the best time to celebrate Baisakhi kitty party theme in a fun manner among all members of group.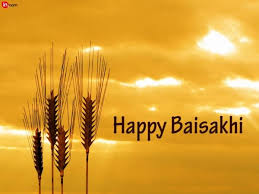 Festival of Baisakhi is celebrated with lot of joy and enthusiasm in the northern region of the country. The auspicious day of Baisakhi is celebrated all over India though under different names and with different set of rituals. People of Assam celebrate April 13 as Rangoli bihu, while those in West Bengal celebrate it as Naba barsha. Bihar celebrates Baisakhi as Vaisakha in honour of the Sun God, Surya while Kerala celebrates it as Vishu and Tamil Nadu as Puthandu. In Kashmir, a ceremonial bath and general festivity mark Baisakhi while in Himachal Pradesh devotees flock to the temple of Jwalamukhi and take a holy dip in the Hot Springs.
Decoration and Dresscode for the party
Give your party decorations a Punjabi look matching Baisakhi theme. Decorate the party hall in vibrant colors using your old dupattas and saris according to Baisakhi kitty party theme. If possible, give your venue the raw look of a village. Use bangles, musical instruments and hay for the decoration. If possible, make a small hut and keep some earthen pots in front of it to give a Punjabi village feel.
Dress code for the party will be Punjabi dress attire like Kurtas and Patiala salwar, Sherwani with lots of accessories.
Invitation
In today's digital world, Invites can be given to all the members through whatsapp (Individually or through any particular group), or any other social media in a very attractive manner with Baisakhi kitty party theme.
Kitty Party Games
Born fire– Mostly kitty parties are done in evening time, for the Baisakhi theme kitty party born fire is the best thing to happen. It will give fun and enjoy to day of Baisakhi and play games. Play games with celebration and fun like dancing or antakshari, two teams can be made from the members and will enjoy the game. The team with the maximum number of points will be winner.
Prop games– Number of different props can be made on the theme of Baisakhi. Each member will be given a prop which will be different from the other, and then they have to describe the prop they had in their hand (like they are thinking seeing that or their experience or any anything what they feel). This will be best kitty party games. The member with the best description will be the winner.
Punjabi quiz games– A paper quiz will be arranged for Punjabi quiz. Each member will be given a paper and the points will be given for correct answer. The member with the maximum number of points will be the winner of this one of the Punjabi games.
Guess the song game– Convert some of the Hindi songs in Punjabi language and let your members guess the song. This will be the best one of the Punjabi games. For every correct answer, give away a small prize.